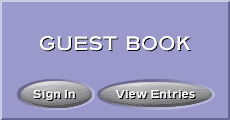 Click on the computer to

E-mail Alf

President -  Joan  Sponagle

                  Lot 68 - Phone - 613-348-3898

                  Summer - 613-348-3898

Vice Pres.-  Paul Kearney

                  Lot 224

                  Summer - 519-869-4118

Secretary -  J. Addison Whattam

                  Lot. 74 -

                  Summer - 708-748-3098

Treasurer -  Carol Wheeler

                  Lot  303     - Phone - 422-0403

                  Summer - 260-724-2635

1.Tenants who rent out units- If you are renting out your tied down unit and already have the unit rented for the season please let the office know by phone at 863-422-5322 or by email at
centralpark@tampabay.rr.com
.  If you don't have your unit rented out or advertised on the website or at the office please let us know that as well.  The phone calls and emails are starting to come in now from people looking for the upcoming season.
2. As of August 1, 2013 we are taking reservations for less than 4 months.

3. Don't forget the Refer-A-Friend Program and get $200 off of your 3rd months's rent.  For details send us an email or call.

Chris Long

General Manager

Central Park of Haines City

1101 W. Commerce Ave.

Haines City, FL 33844

Email cphc@tampabay.rr.com

Phone 863.421.2622

We're creating a NEW Central Park 1

Photo-Directory

Click
HERE
for more infromation and to schedule your appointment.