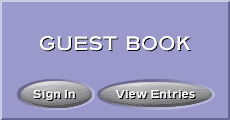 Click on the computer to

E-mail Alf

President -  Joan  Sponagle

                  Lot 68 - Phone - 613-348-3898

                  Summer - 613-348-3898

Vice Pres.-  Paul Kearney

                  Lot 224

                  Summer - 519-869-4118

Secretary -  J. Addison Whattam

                  Lot. 74 -

                  Summer - 708-748-3098

Treasurer -  Carol Wheeler

                  Lot  303     - Phone - 422-0403

                  Summer - 260-724-2635

Please Note

Since most ot the pictures of the trailers accessed from the Park Map are very old and outdated I have deleted them from the website.  In the future, if you list your trailer for sale or rent and you want pictures you will have to send them to me as I do not have any on file.

Please Note

The City of Haines City has conducted a survey that concerns city services.

Click HERE to access the survey results.