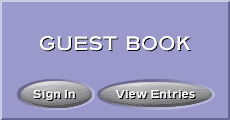 Click on the computer to

 E-mail Alf

President -  Joan  Sponagle

                   Lot 68 - Phone - 613-348-3898

                   Summer - 613-348-3898

Vice Pres.-  Paul Kearney 

                   Lot 224

                   Summer - 519-869-4118

Secretary -  J. Addison Whattam

                   Lot. 74 - 

                   Summer - 708-748-3098

Treasurer -  Mike Moore

                   Lot 242 

                   Phone - (802) 948-2984


Booking will continue through the summer for the Central Park group cruise aboard Royal Caribbean's "Freedom of the Seas" sailing 7 days in the Eastern Caribbean from Port Canaveral on January 24, 2016.  Contact Jim Schantz (CP1 lot 163) at 248-909-9223 or Jaleeann Johnston (Cruise Link Travel) toll free at 888-318-8340 for information.  Fares start at $689 per person which includes cabin fare, all taxes, fees and transportation from Central Park.

Jim Schantz

Lot 163

PLEASE NOTE

Just had a confirmation from the people of Carefree Resorts that the roads in CP1 are now 2 WAY!

You must be very careful driving around the park now as the roads are 2 WAY and there are many blind corners so drive with care.

Joan

PLEASE NOTE

Click HERE to view a letter from Carefree Communities